Discover more from Cultural Climax Blog
Leveraging innovation to propel culture
A Holistic Approach to Corporate Innovation
Spotlight on 3 approaches to innovating in large orgs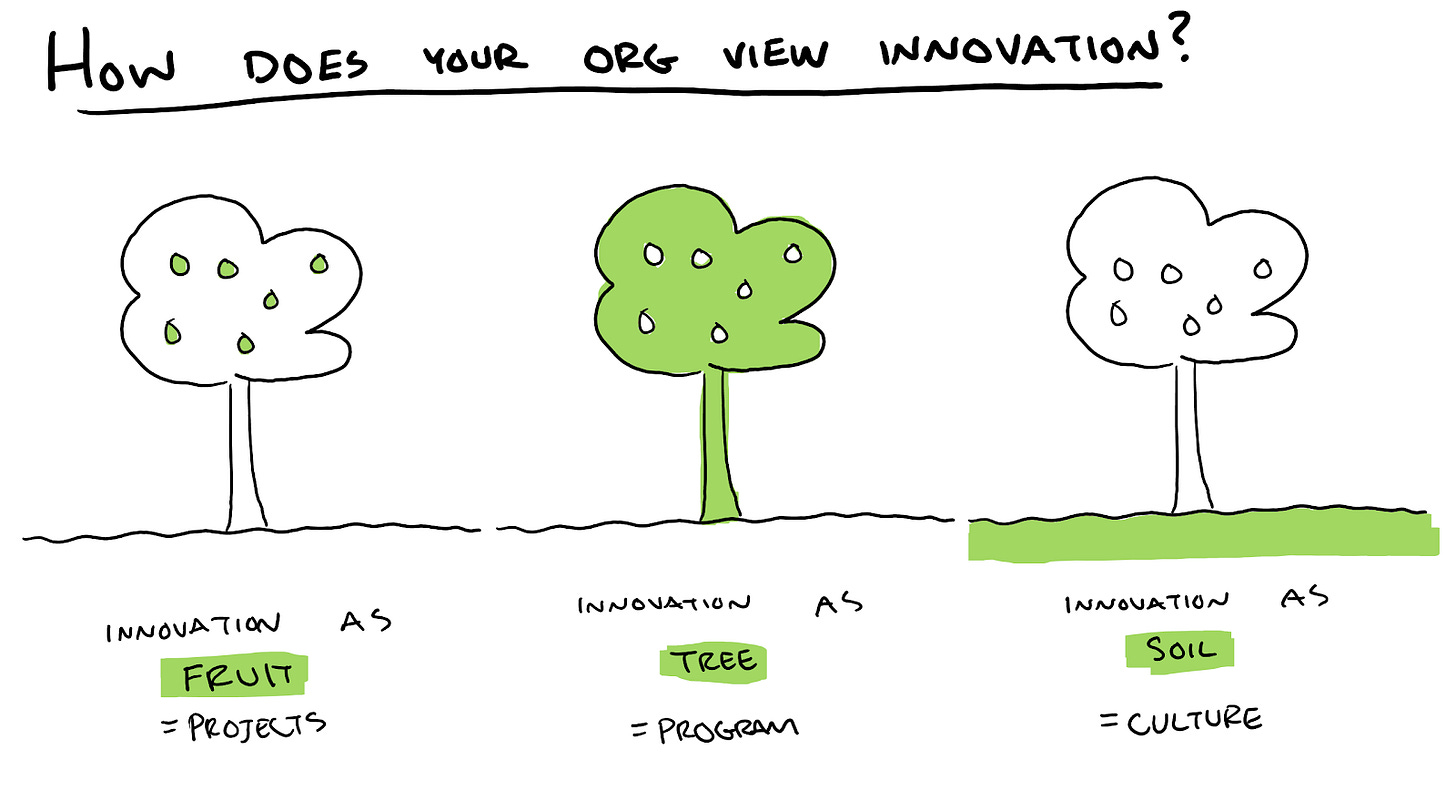 Startups and Exponential Organizations have holistic innovation embedded in their culture- meaning it's in their roots.
Approaching innovation as soil (or roots) permeates into your company culture, allowing you to plant multiple trees and bear fruit across all aspects of your organization (i.e., everyone can have an idea, and everyone can have a chance to discuss and proliferate those ideas.)
This fruit, tree, soil metaphor by Ed Essey of Microsoft Garage explains the 3 main innovation "archetypes" we see in orgs — in terms of framework, culture, and strategy.
Full article via Innov8rs.